Die Schaltfläche Order Tracker ist verfügbar, wenn Net-2-Retail aktiviert und registriert ist. Verwenden Sie den Order Tracker, um Bestellungen anzuzeigen, die von einem bestimmten Geschäftsstandort aus übermittelt wurden. So verwenden Sie den Order Tracker:
1. At the top right corner of the screen, select the Tools button.
2. Select Order Tracker.
3. Enter the information to search for an order. You can search by:

Order ID
Store ID
Customer Last Name
Customer Email
Last four digits of the customer's telephone number
4. Select Search.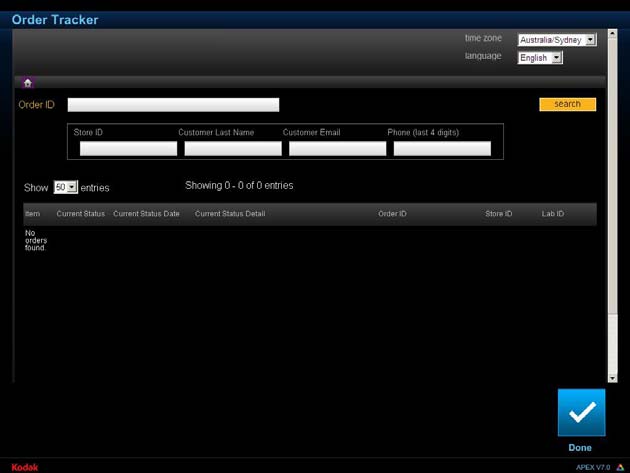 5. To exit, select Done.
Filed under: Common Issues